Joćo Freitas
Joao
Portugal
13 Posts

Posted - Jun 14 2016 : 05:47:44 AM


---
Hello

A question concernig the correct selection of film speed on a Kiev-10-Automat. I use the GOST part of the dial, and if I'm using a ISO 100 film, what should I use as a reference? The yellow "C" mark in the outer black dial? The red mark ? Or something else ?.

Thank you in advance for clarification of this subject.

Best regards

Joao
luigi gesi
schyter
Italy
76 Posts
My Collection



Posted - Oct 06 2020 : 11:26:30 AM



---
waiting for mine Kiev 10 to arrive from Poland,I read with difficulty the user manual in Cyrillic ...



I have come to these conclusions :

the red and white marks are mirrored and are used to set the film speed.If, for example, we set 65 GOST on red mark, we will have
20 DIN specularly (white mark).

When filters (2x)are used, we have to match the speed of the film used with the letter "C" yellow.
We can also choose the flash sync speed between 1/2 sec. and 1/60
(that's why the numbers are yellow).

The only thing I didn't understand,is the presence of the two dots yellow and green ... i know they are for negative and reversible film, but I don't know how they must be set.



[url=https://postimages.org/]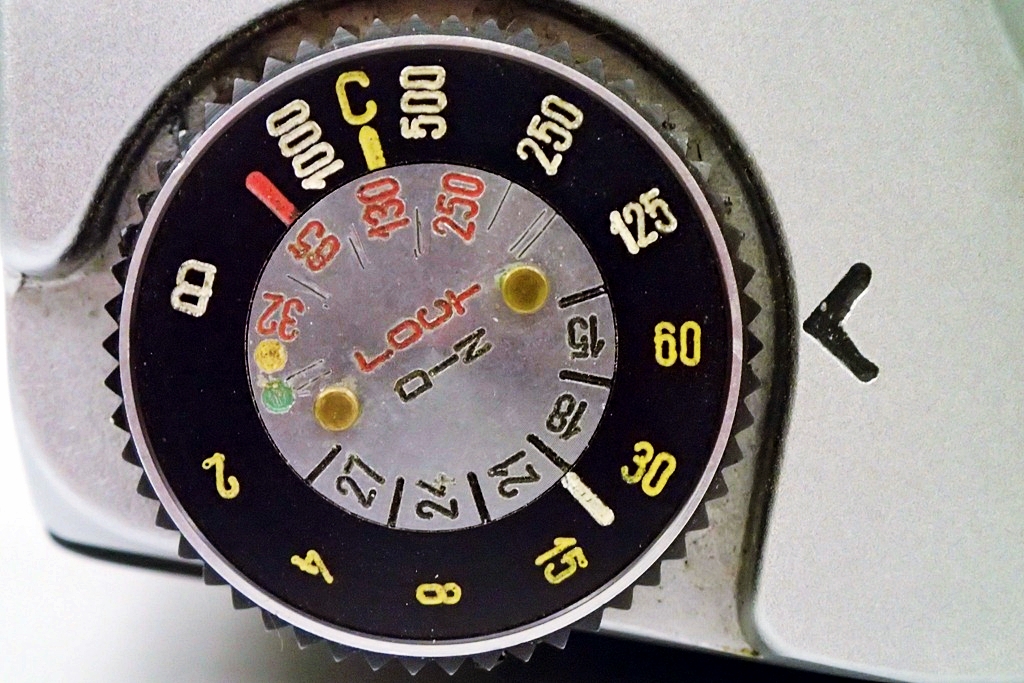 [/url]

--------------------------

Only dead fish follow the stream ...
---
Edited by - schyter on Oct 06 2020 11:28:24 AM