Fed 3a Type 1 second version.

This camera always belongs to the Type 1 but it has no rim round the finder.
It always shows:
- the speeds engraved on the dial,
- a cornered moulding.
No other difference compared with the Type 1 first version.

This second version seems to be the rarest of all the Fed 3a-s. It was delivered with the Fed Industar 26m F410.

Serial number of the pictured camera: 1027078. (Jacques collection).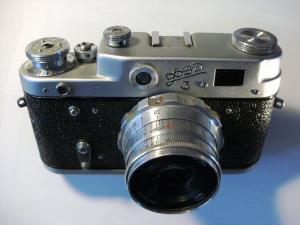 (Click to enlarge)