FARM-2 Aerial Camera
This aerial camera uses Helios-33 lens.
Cardridge for 35mm film

There are two versions that exist: FARM-2 and FARM-2a

TU-16 Badger and TU-95 Bear bomber ( in reconnaissance versions ) have this camera on board.

It is also a possibily that it`s a submarine camera. but no confirmation. There is confirmation for it to be an aerial camera in books with a picture of a FARM-2 in a TU-95 Bear and in a Mil Mi-14 Haze helicopter.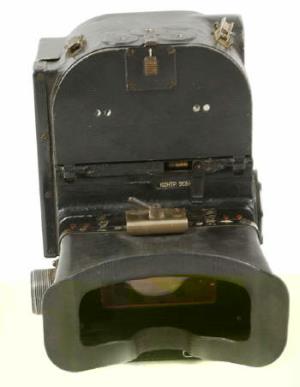 (Click to enlarge)
---








---
File Downloads:

DSC01340.JPG

DSC01342.JPG

DSC01343.JPG