reflex housing
diopter adjustment finder
no shutter
s.n. : # 674036


Image 1 - A.& C. Berry collection

Images 2 and 3 are Keith H Melton/Detlev Vreisleben Archives, 4, 5 and 6 are from Detlev Vreisleben collection.

Image 8: Andew Larner - Talinn Spy Museum

LENOCK (flax in English) was one of the first Soviet "through-the-wall" cameras, which was developed and produced after WWII by the special 11th Laboratory of the Committee's Operative-Technical Directorate. The main body was made by Krasnogorsky photo-optical factory. This camera body has no shutter unit and it was necessary to photograph manually.
The officers used special drill device to make hole specially for LENOCK. The lens of LENOCK had no opportunity to adjust FOCUS. The officer moves UP or DOWN to find position of fine picture and then photographing manually to open film channel by the lever of "internal mirror position" (Keith H Melton/Detlev Vreisleben)


In 1958 the Soviet special services have received "LENOCK" special photo camera, which had an opportunity to take pictures through the walls and ceilings. This camera was equipped the special lens code name "VISIR" with excellent optical parameters. The lens could increase up to 25-50 cm because of application of additional extension pieces of metal pipes.

The "LENOCK" was developed and constructed as classical "mirror" photo camera. The body was equipped by the lever to control the position of the mirror.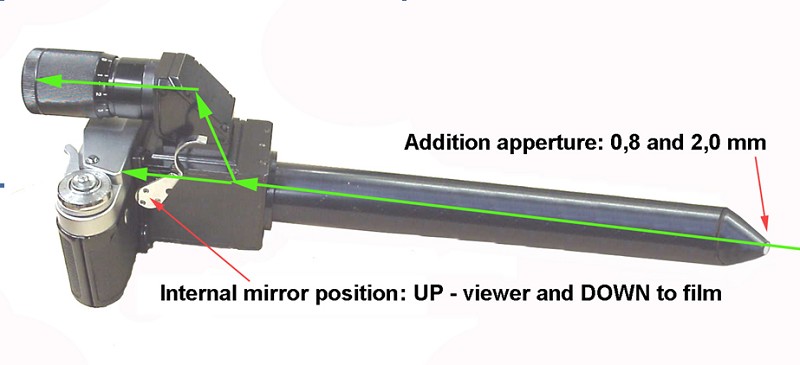 The first model of the LENOCK had no shutter mechanism. The exposition was set manually and selected experimentally by the officer during the operation of confidential photographing. The optimal exposition was 1 - 3 seconds with 21 DIN sensitivity.
The LENOCK camera was equipped by the special pneumatic drill device with addition instruments for silent making of holes

.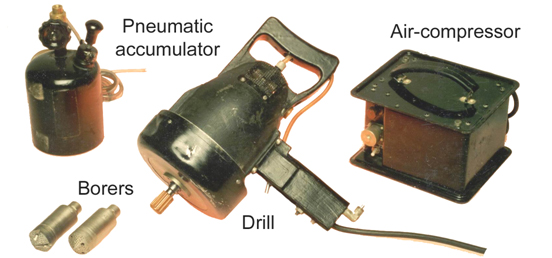 S p e c i f i c a t i o n
| | |
| --- | --- |
| Name | LENOCK C-257 camera |
| Type | Special "through the wall" photo camera |
| Lens | VISIR type |
| Scale of aperture | 0,8 and 2,0 mm |
| Resolution | 40 … 75 lines/mm |
| Film type | Standard 35 mm films |
| Negative size | 18 x 24 mm |
| Cassette | Special, 400 shots |
| Film transport | Manual type |
| Climate | + 5 ... + 50 grad C |
| Dimensions | |
| Weight | |
| Manufactured | 1956-57 |
Source Detlev Vreisleben/Keith H Melton/